Black Corrib Driveway in Blanchardstown, Dublin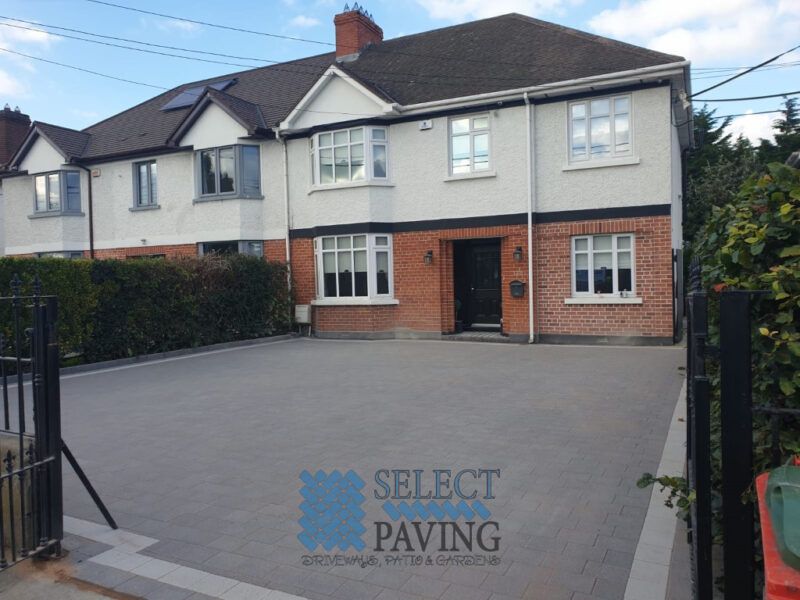 Job Details
This driveway has been recently finished by Select Paving in Blanchardstown, Dublin.
First we dug out the original driveway and laid down new hardcore 804 foundation with membrane sheeting underneath. Then we applied a bed of paving sand and compacted the surface down.
We installed new ACO drains near the house to prevent water pooling on the surface.
For the main paving we used Corrib blocks in Black and we gave the driveway a contrasting Silver granite border.
If you are looking for reliable and exceptional block paving driveway contractors in Dublin, Select Paving are the right choice for you. Call us today!
The work was:
Driveway in
Work Done: Excavated And Removed The Area, Extended The Area As Agreed, Removed The Garden, New Base Foundation Installed, New Drainage System, Installed New Recessed Covers To Replace Manhole Covers, Edging Kerbs Installed, Membrane Weed Block, Machine Rolled Base, Block Kerbs
Surfacing Material:
Corrib Paving
Read More