Belvedere Curragh Gold Patio in Swords, Dublin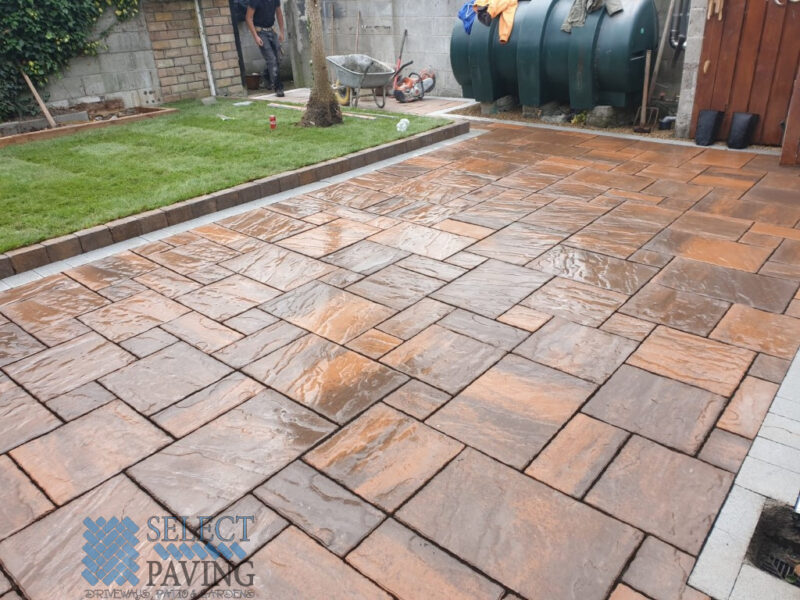 LOCATION
Swords, County Dublin, Ireland
Job Details
This patio has been recently finished by Select Paving in Swords, Dublin.
First we took out all of the original patio. Then we laid a new hardcore base with a heavy duty membrane sheeting underneath.
We pruned some of the bushes to give the garden a cleaner, fresher look.
We laid the patio with Belvedere Curragh Gold slabs and edged it with a Silver Granite border.
Then we also put down some treated railway sleepers for flower beds and laid fresh roll-out turf.
Check out our website to find more details about our patio services in Dublin. Select Paving are exceptional patio contractors in Dublin with many years of experience under their belt!
The work was:
Patio in Swords, County Dublin, Ireland
Work Done: Excavated And Removed The Area, Extended The Area As Agreed, New Base Foundation Installed, Paving Border Installed, Membrane Weed Block, New Lawn
Surfacing Material:
Belvedere Flagstones, Roll on Turf
Read More