Asphalt Driveway with Paved Footpath and Roll-out Turf in Swords, Dublin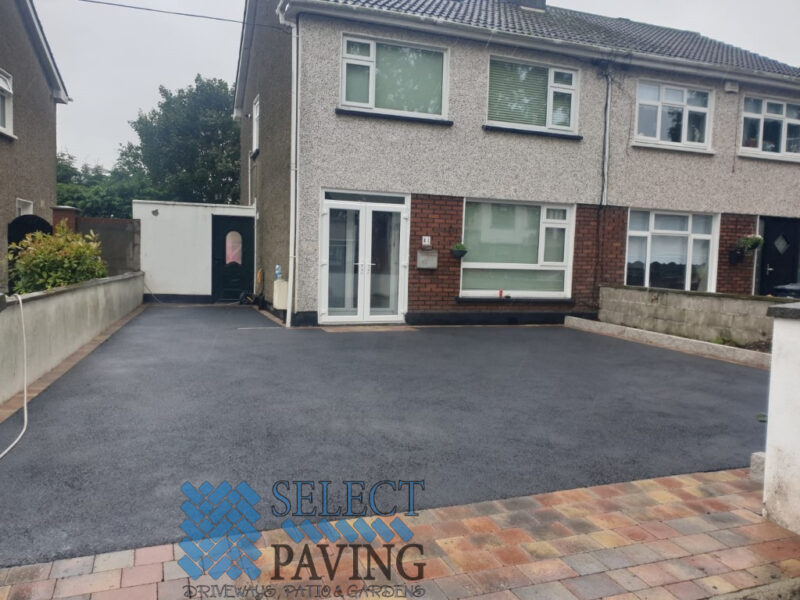 LOCATION
Swords, County Dublin, Ireland
Job Details
This driveway and back garden project has been recently completed by Select Paving in Swords, Dublin.
We started by ripping out the old driveway and old lawn.
We installed new hardcore 804 foundation and compressed it down.
At the entrance to the driveway, we laid a paved apron of Brindle blocks, which we also used for the footpath in the back garden.
Then we poured SMA all over the driveway and machine rolled it down.
As mentioned, we installed a new footpath in the back garden, as well as laid new roll-out turf in the remaining area.
For the raised flower beds we used double high treated sleepers.
Select Paving are professional and affordable tarmac driveway contractors in Dublin. We have many years of experience under our belt so call us today to schedule an appointment or to request a free quote.
The work was:
Driveway, Garden in Swords, County Dublin, Ireland
Work Done: Excavated And Removed The Area, New Base Foundation Installed, Paving Border Installed, Membrane Weed Block, New Lawn, Wooden Sleepers, Machine Rolled Base
Surfacing Material:
Artificial Grass, Roll on Turf, Wooden Flowerbeds
Read More