Asphalt Driveway with Granite Borderline in Cabinteely, Dublin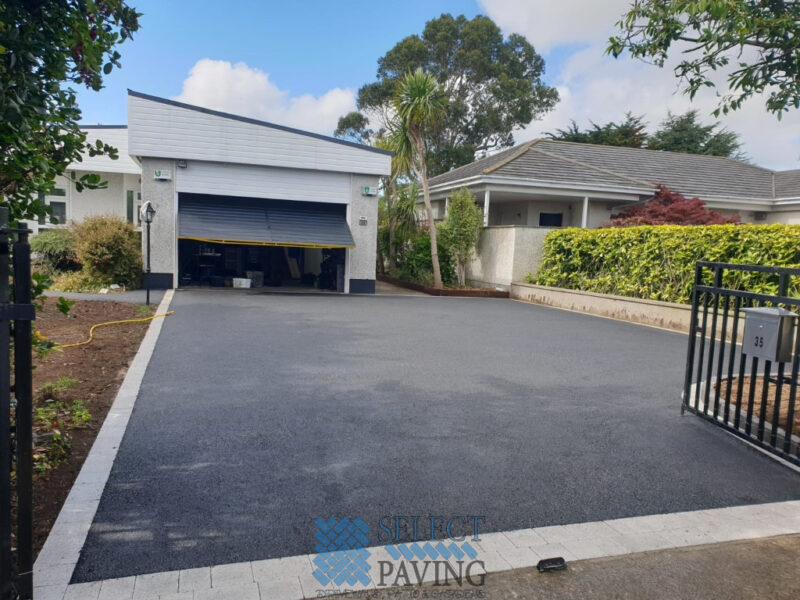 LOCATION
Cabinteely, County Dublin, Ireland
Job Details
Take a look at some before, during and after pictures of an asphalt driveway project completed by Select Paving in Cabinteely, Dublin.
We started by removing the original drive. We installed a new hardcore base and compacted it down.
Then we installed a new granite borderline around the perimeter of the driveway and doubled it at the front.
We also created a raised flower bed in one of the corners.
Finally, we poured fresh asphalt on top of the surface and power-rolled it down to be completely smooth.
Should you require more info about our tarmac driveway services in Dublin, check out our website. Select Paving is a professional and experienced contractor for Co. Dublin with unbeatable prices.
The work was:
Driveway in Cabinteely, County Dublin, Ireland
Work Done: Excavated And Removed The Area, Graded Off The Area, New Base Foundation Installed, Paving Border Installed, New Flowerbeds, Machine Rolled Base
Surfacing Material:
Asphalt
Read More