Asphalt Driveway with Granite Borderline and New Doorstep in Swords, Dublin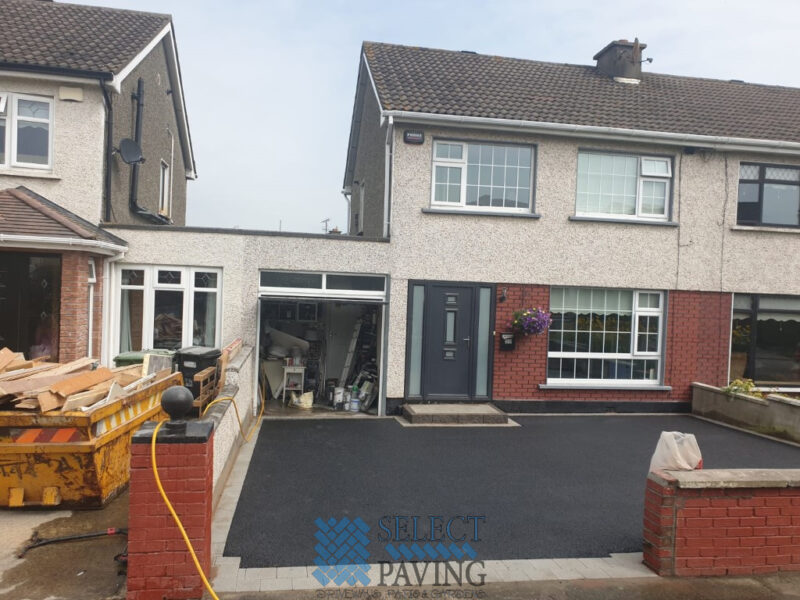 LOCATION
Swords, County Dublin, Ireland
Job Details
This asphalt driveway project has been recently carried out by Select Paving in Swords, Dublin.
Our first step was to remove the original driveway. Then we laid down a new hardcore foundation and compacted it down.
Afterwards, we installed a Corrib granite brick borderline around the perimeter of the driveway and built a new doorstep.
Finally, we poured down hot asphalt and power-rolled it to make it perfectly level and smooth.
Should you require more info about our asphalt and tarmac driveway services in Dublin, check out our website. Select Paving is a professional and affordable driveway contractor in Co. Dublin with many years of experience.
The work was:
Driveway in Swords, County Dublin, Ireland
Work Done: Excavated And Removed The Area, Graded Off The Area, New Base Foundation Installed, Paving Border Installed, New Step(s), Machine Rolled Base
Surfacing Material:
Asphalt
Read More