Asphalt Driveway with Flagstone Apron in Rathfarnham, Dublin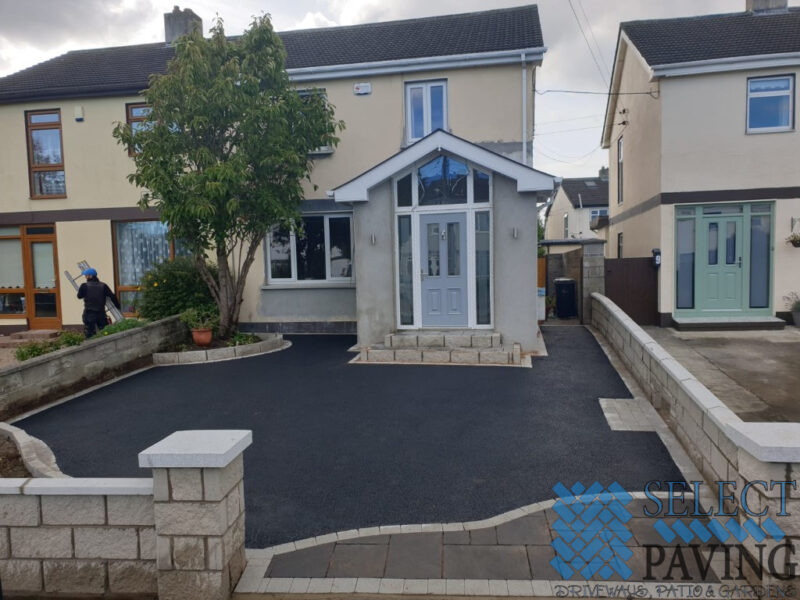 LOCATION
Rathfarnham, Dublin, Ireland
Job Details
This asphalt driveway has been recently finished by Select Paving in Rathfarnham, Dublin.
After digging out the original surface, we installed new hardcore 804 stone foundation.
Then we built new wall at the front with pillars and granite caps, while still keeping the entrance wide enough for a car.
We created a contrasting natural border around the perimeter together with a flagstone apron at the entrance.
Finally we poured down fresh hot asphalt and machine rolled the surface down to be completely smooth.
Visit our website to find more details about Select Paving's tarmac driveway services in Dublin. Call us today to schedule an appointment or to request a free quote!
The work was:
Driveway in Rathfarnham, Dublin, Ireland
Work Done: Excavated And Removed The Area, Extended The Area As Agreed, New Base Foundation Installed, New Walling Built, New Step(s), New Flowerbeds, Machine Rolled Base, Concrete Block Walls
Surfacing Material:
Asphalt, Belvedere Flagstones, Connemara Walling
Read More