Asphalt Driveway with Paved Borderline in Beaumont, Dublin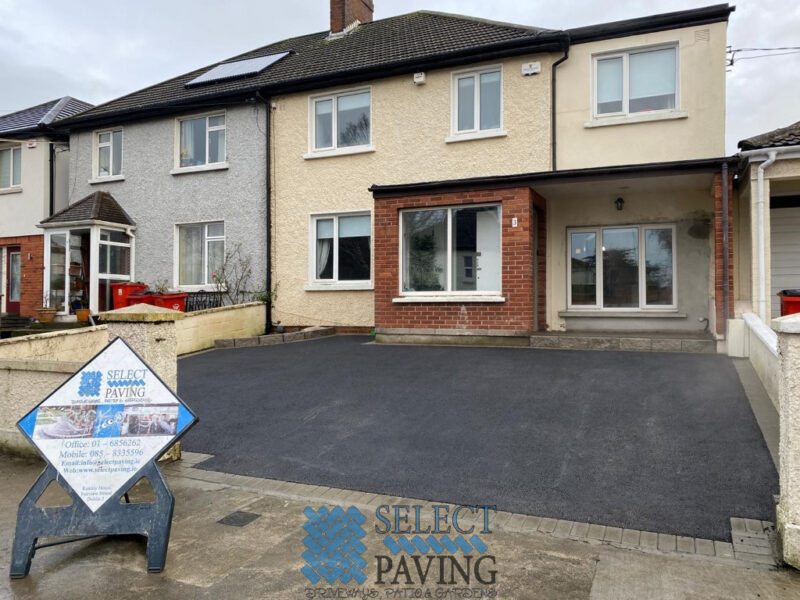 LOCATION
Beaumont, Dublin, Ireland
Job Details
Take a look at some before and after photos of this driveway transformation, supplied and carried out by Select Paving in Beaumont, Dublin.
First we removed the original driveway and part of the front wall to widen the entrance.
We installed new hardcore 804 foundation and compacted it down.
Then we gave the driveway a paved borderline and created a small elevated block paving tier at the front door.
Finally we poured down hot asphalt and power-rolled it down to be completely smooth.
Select Paving offer unbeatable prices on asphalt and tarmac driveways in Co. Dublin with a 5 year guarantee. Call us today at 01 – 6856262 or 085 – 8335596!
The work was:
Driveway in Beaumont, Dublin, Ireland
Work Done: Excavated And Removed The Area, Graded Off The Area, New Base Foundation Installed, Paving Border Installed, New Step(s), Machine Rolled Base
Surfacing Material:
Asphalt
Read More