Asphalt Driveway with a Paved Apron in Co. Meath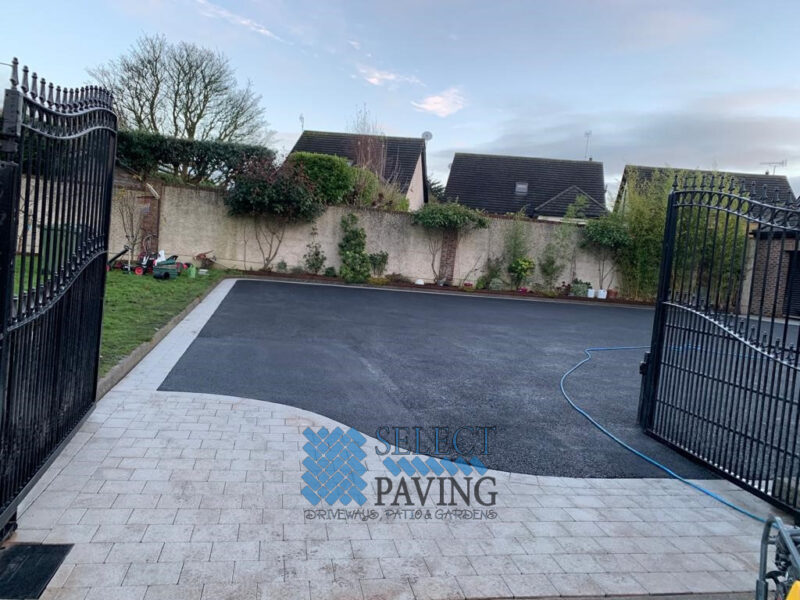 LOCATION
Co. Meath, Ireland
Job Details
This asphalt driveway has been recently completed by Select Paving in Co. Meath.
Driveway features:
removal of the old surface
new hardcore base and membrane sheeting
paved apron, footpath and borders around the perimeter
manhole covers
asphalt top finish
For more info about our tarmac and asphalt driveway services, head over onto website. Call Select Paving today to schedule an appointment or to request a free quote!
The work was:
Driveway in Co. Meath, Ireland
Work Done: Excavated And Removed The Area, New Base Foundation Installed, Raised Existing Gulleys/Drains To A Suitable Height, Paving Border Installed, Edging Kerbs Installed, Machine Rolled Base
Surfacing Material:
Asphalt, Connemara Wall Edging
Read More